Wholesale
Become A Bella gluten-Free Dealer


Are you interested in becoming a Bella Gluten-Free Dealer, please fill out the form above.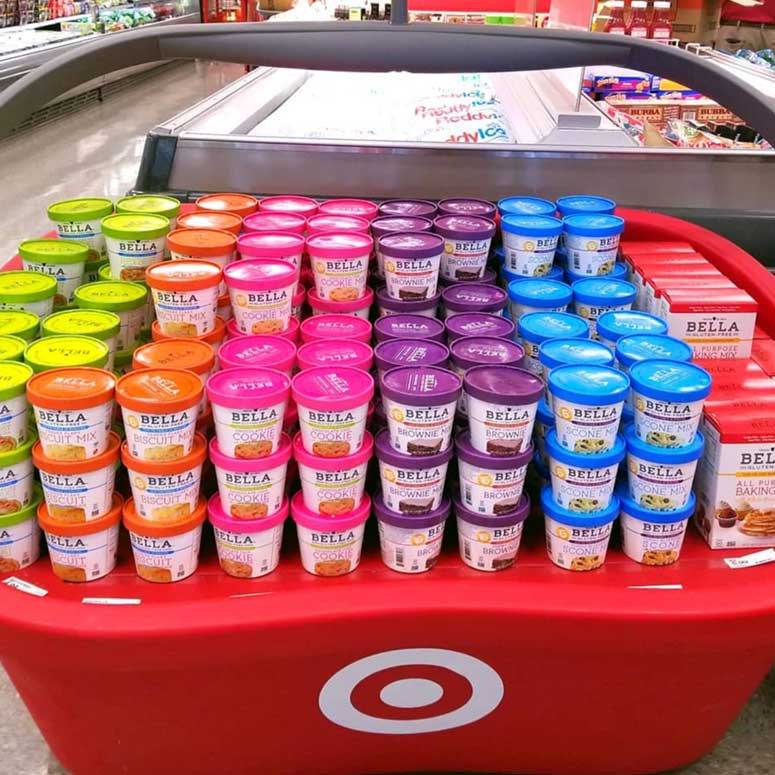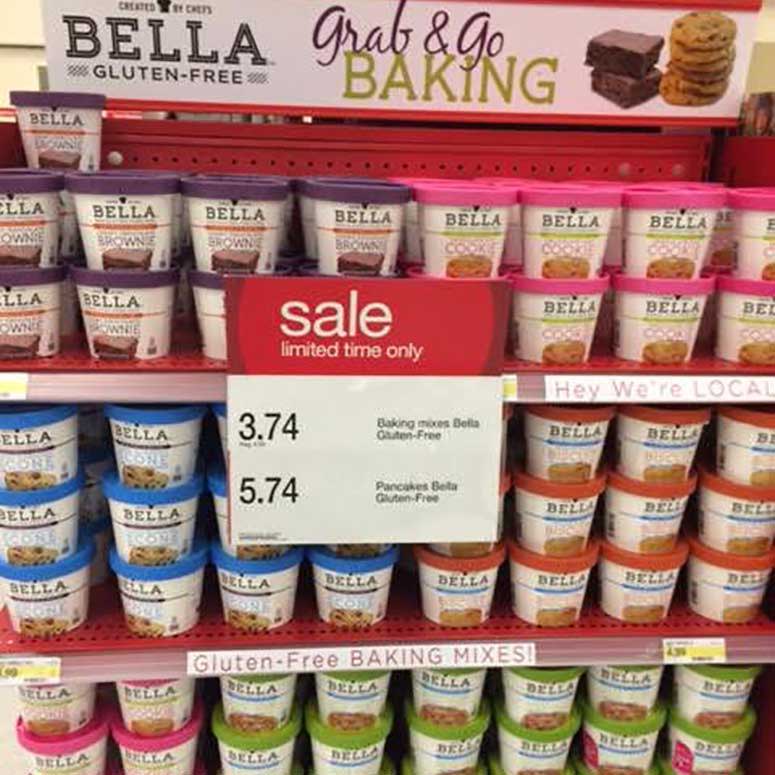 Wholesale Gluten Free Baking Mixes
Are you looking to carry wholesale gluten-free baking mixes for your grocery store, health food store, gourmet food store, restaurant or bakery? We offer a wide variety of gourmet gluten-free, Vegan and non-GMO flour and baking mix products that are delicious and 100% natural. Our products are backed with a gluten-free manufacturing guarantee and taste amazing.
Wholesale Gluten Free Flour
Bella Gluten-free flour is a nutritious and delicious alternative to ordinary flour. Our Gluten-free flour has a simple cup-to-cup substitution and can be used to recreate all of your favorite baked goods such as cakes, biscuits, waffles, pancakes and cookies. It is packaged in a substantial 4lb family-sized box. Our gluten-free flour is perfect for pizza crust, breakfast casseroles, quiche, and homemade bread as well.There is no compromise in the texture, taste or visual appeal when using Bella Gluten-Free Flour.
Wholesale Gluten Free Brownie Mixes
We offer wholesale Gluten-free chocolate brownie mixes made of the finest organic ingredients. These gluten-free brownies mix cups come in 1, 3 and 6 pack varieties and are part of our cup-to-table line. Our gluten-free brownie mix is versatile so it can be made in a cake-like version or warm and gooey. The packaging makes them easy to stack, and most importantly are easy for the consumer to use.
Wholesale Gluten Free Pizza Crust
Bella Gluten-Free offers Gluten-free pizza crust, part of our cup-to-table line, in 1, 3 and 6 pack varieties. The cup-to-table line provides an added convenience as it only takes twenty-two minutes to make from the cup to your table. Our gluten-free pizza crust can be used for a traditional pizza pie or top it with cinnamon and cream cheese icing for an outstanding dessert idea.
Wholesale Gluten Free Cookies
Our delicious Gluten-free chocolate chip cookies are available for wholesale. They are a part of our cup to table line and come in 1, 3 and 6 pack cups. The cups are easy to use with a convenient lid.
Wholesale Gluten Free Dinner Rolls
Bella Gluten-Free yummy, flaky dinner rolls are a popular wholesale choice. These are packaged in cups and sold in 1, 3 or 6 pack options. Our dinner rolls are a nice compliment to dinner or can be used to make sandwiches for a quick on the go meal.
Wholesale Gluten Free Scones
We have wholesale gluten free blueberry scones packed in cups and sold in 1,3 and 6 pack options. These are great to serve for breakfast with a hot cup of coffee, a tasty dessert or a savory afternoon snack. Our blueberry scone mix is made with 100% natural, allergen-free and organic ingredients making them a healthy alternative to ordinary scones.
If you are looking for a top notch source for gluten-free baking mixes and gluten-free flour, we would love to have your business. We understand the importance of providing a quality nutritious gluten-free product that is delicious and 100% natural to the wholesale market.