Fresh Marjoram and Pear Gravy Recipe - Gluten-Free

My new love of fresh marjoram and my old love of pears meet in this thick and tasty gluten-free gravy. Try any of your favorite gravy recipes, first starting with this gluten-free flour roux.
Servings: Makes 15 servings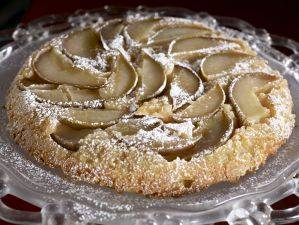 4 TBL butter
3 TBL Bella Gluten-Free All Purpose Baking Mix
2 cups low-salt chicken broth
1 cup pan drippings
1 cup pear juice
3 TBL fresh marjoram
2 TBL dark rum
Mix it Up
Melt butter in a small skillet over medium heat. Add All Purpose Baking Mix and whisk 3–5 minutes until the roux is a light brown and well combined. Set aside.
In a medium saucepan bring to boil chicken broth, pan drippings (if any), pear juice and marjoram. If you do not have pan drippings, increase your broth by one cup.
Add roux one TBL at a time whisking constantly until you achieve desired thickness.
Simmer over low heat until gravy reduces to 4 cups, about 10 minutes.
Add rum and season with salt and pepper to taste. Serve warm.
Chef's Notes:
To judge the consistency of your gravy, allow a 1 or 2 minutes of whisking between each addition of the tapioca roux before adding more. Gravy is ready when it has reduced to about 4 cups and is thick enough to coat the back of your spoon. If your gravy becomes too thick, add more pan drippings or broth. If it is too thin, continue to reduce or add additional roux
---