Spicy Cheddar & Jalapeño Multigrain Dinner Rolls by Bella Gluten-Free
Servings: Makes 5 Square Rolls or 8 Muffin Tin Rolls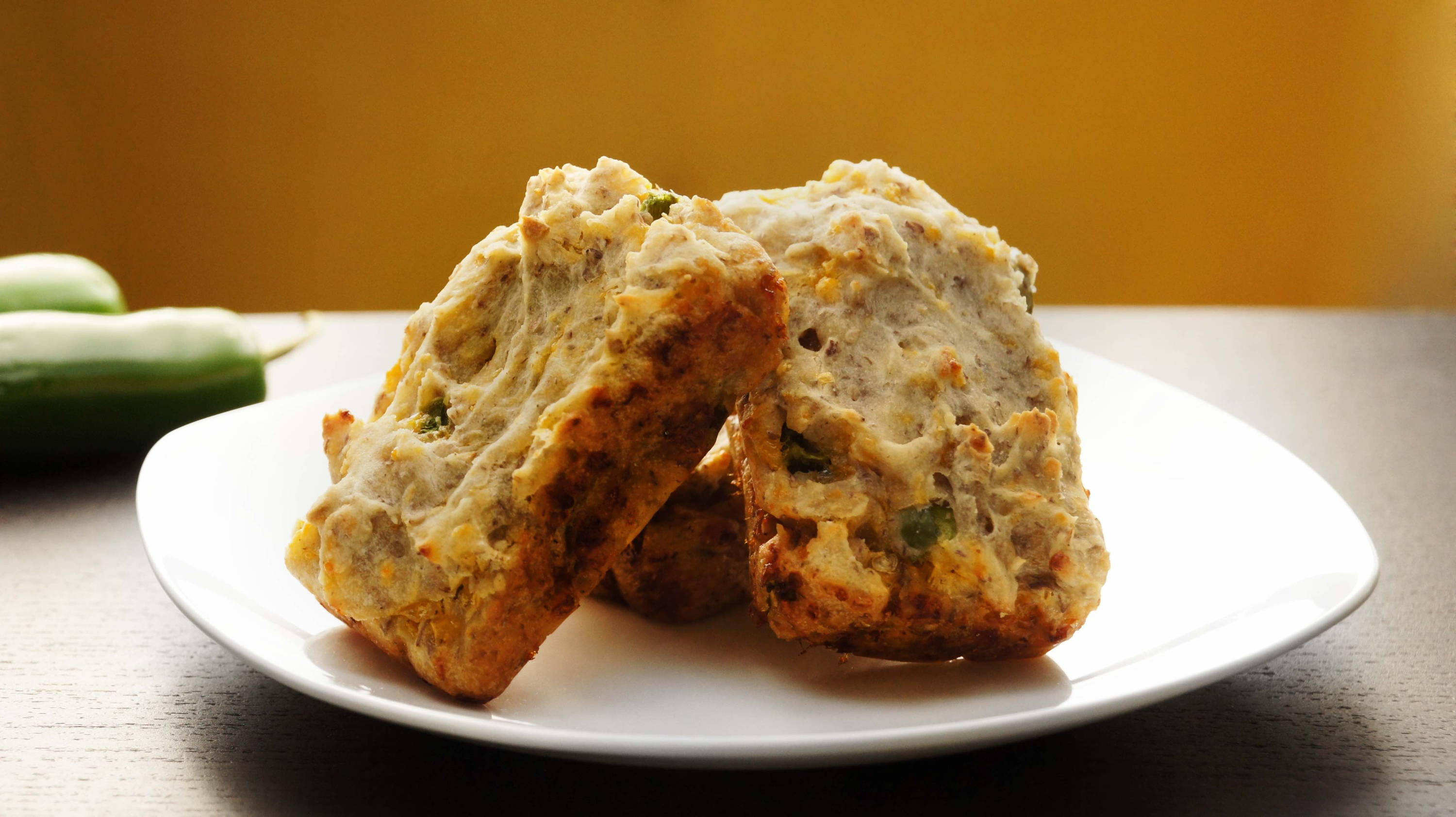 Pre-heat oven to 350 degrees Fahrenheit. Grease a mini cornbread, mini square cake tin, or muffin tin with cooking spray.
Prepare the Rustic Multigrain Dinner Roll Mix as directed on package. Add the shredded cheese and jalapeños into the mixture and stir well to incorporate.
Divide the batter as evenly as possible among your tin - 5 mini cornbread pan sized rolls (see photograph for shape) or 8 muffin tin sized rolls.
Let rise in warm place for 13-15 minutes.
After rising, bake at 350 degrees Fahrenheit for 18 minutes until golden brown. Allow the rolls to cool slightly. Serve warm with a bit of butter patted on top, if desired. Yum!
---