Whoopie Bites by Bella Gluten-Free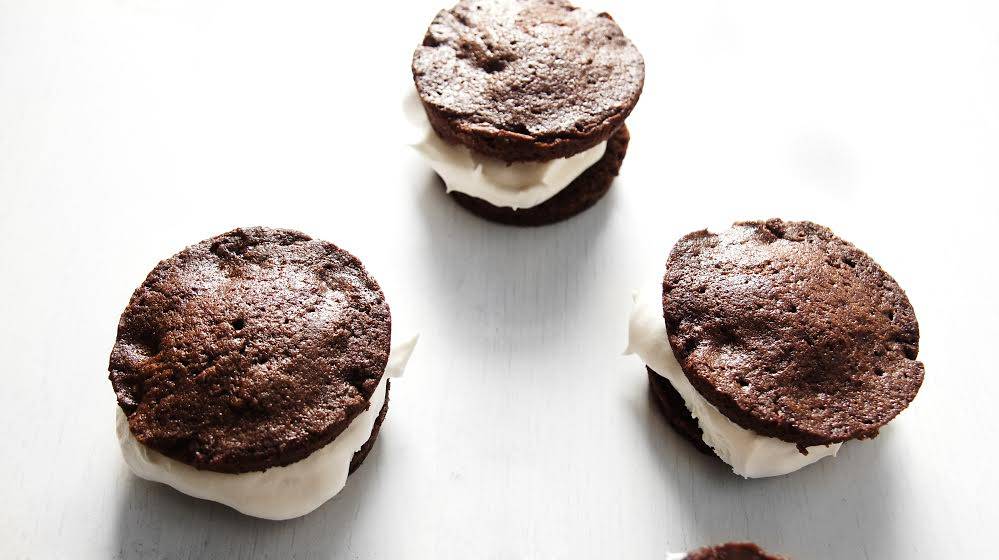 Pre-heat the oven to 350 degrees Fahrenheit. Lightly grease a 12-cup muffin tin with cooking spray and set aside.
Prepare the Chewy Chocolate Brownie Mix as directed on the cup package.
Divide the batter mix as evenly as possible among the 12-cup muffin tins. Using the back of a spoon, smooth out the tops and tap the pan to release any air bubbles.
Bake at 350 degrees for 18-20 mins or until you have a cake-y consistency. Allow to cool fully before assembling.
To assemble, cut each brownie bite in half. Dollop a generous amount of whipped cream onto each bottom piece of the brownie bite and top with each matching brownie top.
Serve right away or pop into the freezer for a few minutes before serving. Either way is delicious. Yum!
---