Turtle Brownies by Bella Gluten-Free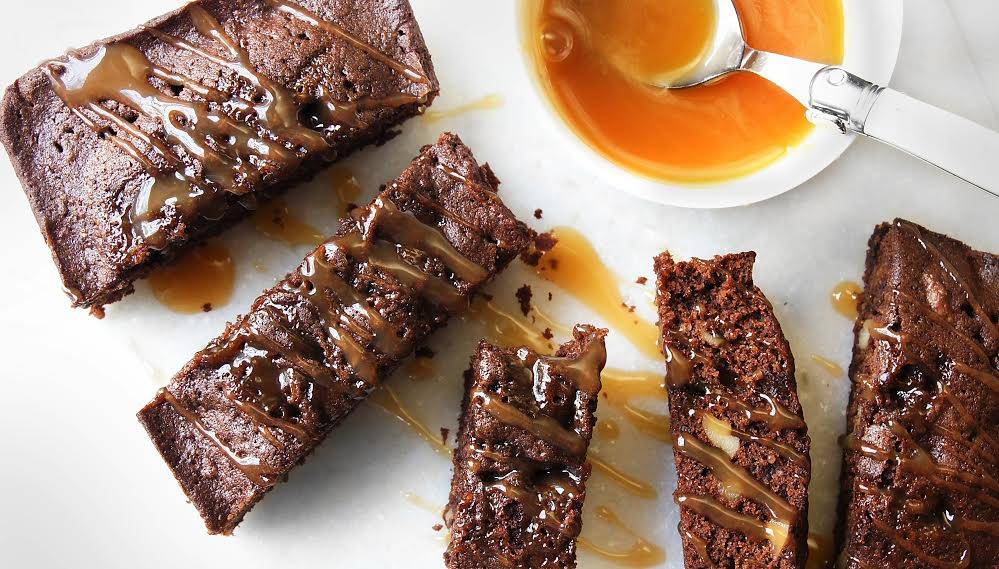 Pre-heat the oven to 350 degrees Fahrenheit. Grease an 8" x 8" inch brownie pan lightly with cooking spray and line with parchment paper. Set aside.
Prepare the Chewy Chocolate Brownie Mix as directed on cup package.
Fold the walnut pieces and 3 TBL of the caramel sauce into brownie batter. Pour batter into greased pan.
Bake at 350 degrees for 18-20 minutes. Brownies should be moist and slightly gooey. Allow to cool before slicing.
To serve, plate the brownies and drizzle additional caramel sauce over top. Yum!
---