Trail Mix Brownie Cups by Bella Gluten-Free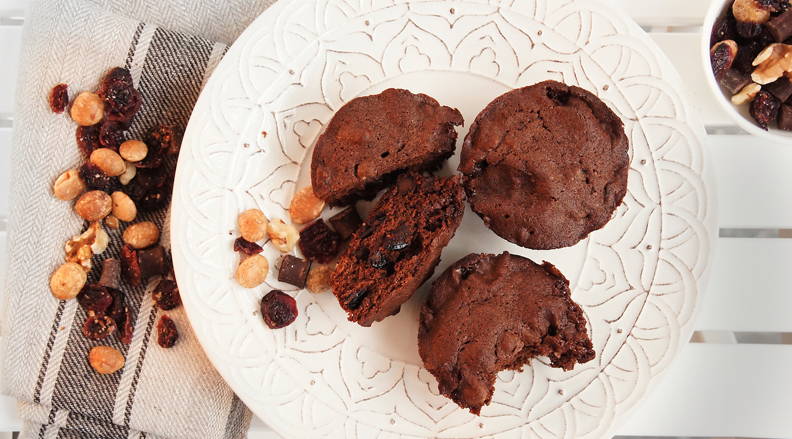 1. Pre-heat the oven to 350 degrees Fahrenheit. Well grease 8 cups of a silicone (or regular) muffin tin with cooking spray, set aside.
2. Prepare the brownie mix as directed on the cup package.
3. Roughly chop the trail mix if needed and gently fold into the prepared brownie mix.
4. Divide the batter up among the 8 prepared muffin cups as evenly as possible and bake at 350 degrees F. for 22 minutes, or until cooked through and if inserted a toothpick would wipe away clean.
5. Let cool slightly before serving.
---