Walnut Blueberry Scone Cookies by Bella Gluten-Free
Servings: Makes 12-15 Cookies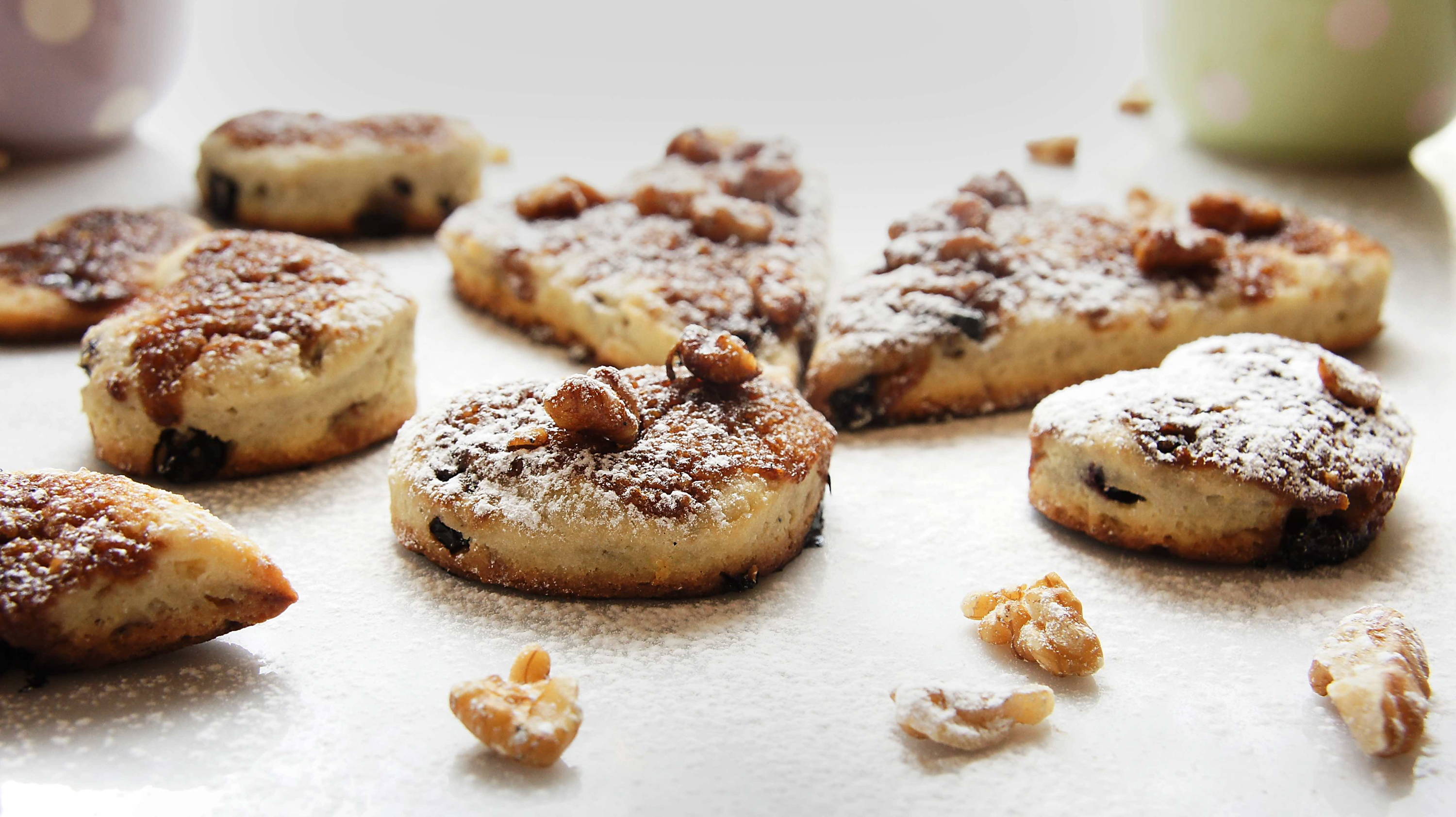 Pre-heat oven to 400 degrees Fahrenheit. Well grease 3 sheets of parchment paper with cooking spray.
In a small bowl combine the softened butter, coconut sugar and walnut pieces with a spoon, mix well to form a crumbly topping. Set aside.
In a large mixing bowl, prepare the Yummy Blueberry Scone Mix as directed on the package.
Place 1/2 of the scone dough ontop of one sheet of greased parchment paper. Top with a second sheet of greased parchment. Carefully roll the scone dough out to 1 inch thickness. Remove top layer of parchment.
Using your favorite cookie cutter, cut out different cookie shapes. Leave the cut out shapes on the parchment paper and remove any scrapes. Set aside the scrap pieces to add to the remaining scone dough.
Transfer sheet of parchment with cut out cookies onto baking tray.
Repeat this process with the remaining scone dough and remaining two pieces of greased parchment paper.
Evenly sprinkle the butter, sugar & walnut topping onto the tops of each cookie shape.
Bake the cookies for 12 minutes at 400 degrees Fahrenheit until the tops are golden brown. Cool. Top with a bit of sifted powdered sugar. Yum!
---