Snickerdoodle Cookies Recipe by Bella Gluten-Free
Fresh, hot cookies are a great dessert offering for the holidays. I like to make a batch and freeze it in 1 1/2" long rolls wrapped in parchment then plastic wrap. Then when I need a fresh baked dessert, I simple slice and bake. Makes 24-36 cookies.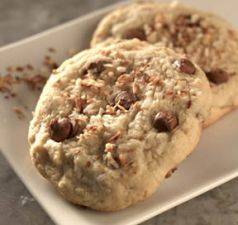 1 cup (2 sticks) butter or butter alternative
1 3/4 cup sugar, (I like to use evaporated cane juice)
2 eggs or egg alternative (see package for substitution)
1 tsp vanilla extract
1 tsp almond extract
2 cups Bella Gluten-Free All Purpose Baking Mix
1 tsp baking powder
1/4 cup cinnamon sugar mixture
Preheat oven to 350 degrees. Line a cookie sheet with parchment paper or lightly grease.
In a small pan, add 3 TBL sugar to 2 tsp cinnamon. Set aside.
In a large bowl, mix butter and sugar for until soft and blended. Add eggs, extracts and stir until combined. Add Bella Gluten-Free All Purpose Baking Mix and baking powder and mix until well incorporated.
Roll dough into balls (desired size) and dip into cinnamon sugar mixture. Place on cookie sheet and bake for 12 minutes. Let set up on cookie tray for 5 minutes before removing.
---