Holiday Sugar Cookie by Bella Gluten-Free
The perfect holiday treat, made with Bella Gluten-Free All Purpose Baking Mix!
Servings: Makes 2-3 dozen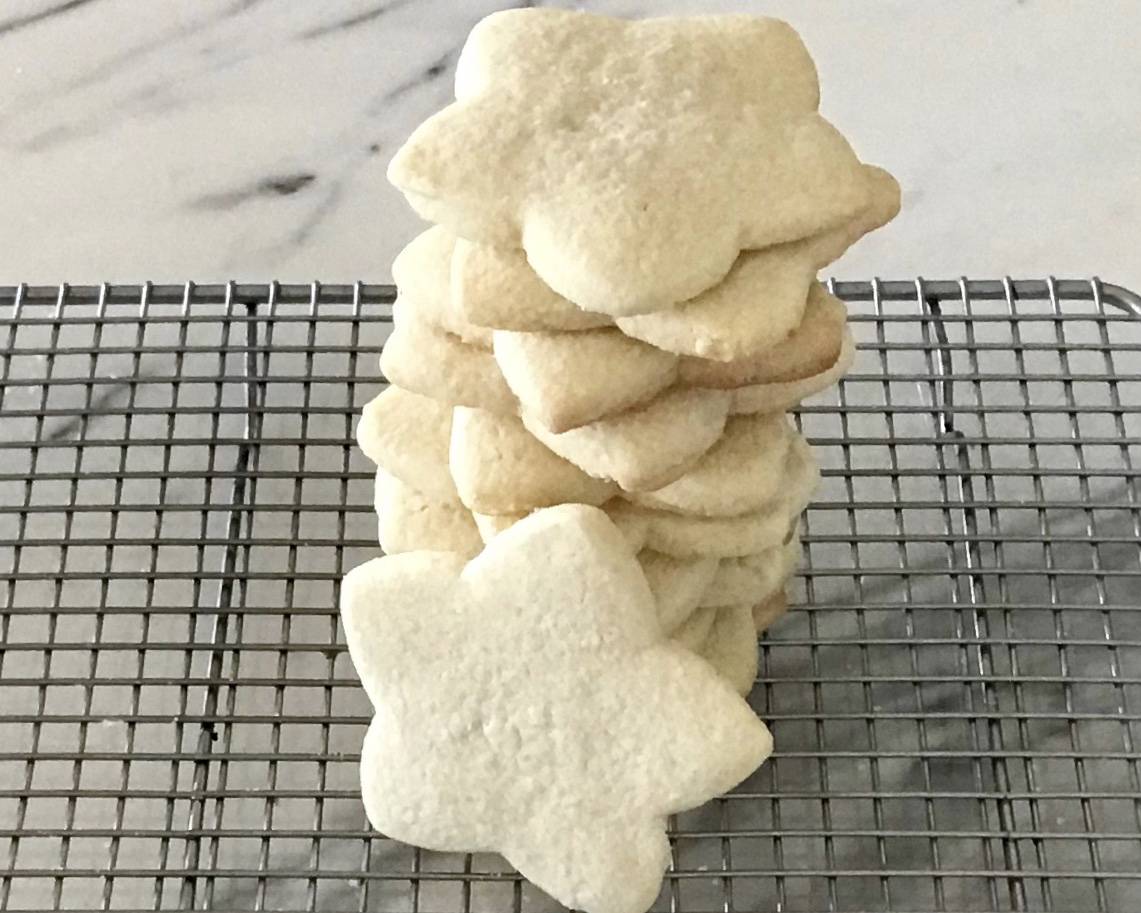 3 cups Bella Gluten-Free All Purpose Baking Mix
1 large egg
1 large egg yolk
1 1/4 cup chilled, unsalted butter (2.5 sticks), cut into pieces
½ tsp salt
½ tsp baking powder
1 cup granulated sugar
1 tsp vanilla or lemon extract
Whisk together dry ingredients in a small bowl. Using an electric mixer, or Kitchen Aid, on high speed, beat butter and sugar until well combined, about 3 minutes. Add egg, egg yolk, and vanilla; beat just to combine. Reduce speed to low and add dry ingredients; mix until dough forms. Form dough into two ¾"-thick disks; wrap in parchment paper. Chill at least 1 hour.
Preheat oven to 325°. Let 1 disk of dough sit at room temperature until softened slightly, about 5 minutes. Roll out on a lightly floured sheet of parchment paper until about ¼" thick, dusting with flour as needed (if dough gets soft or sticky, chill on parchment until firm). Cut out shapes with cookie cutters; transfer to parchment-lined baking sheets.
Bake cookies, rotating baking sheets from top to bottom rack, halfway through, until edges are golden, 12–15 minutes, depending on size. Transfer to wire racks and let cool. Repeat with remaining dough. Decorate cooled cookies as desired.
Do Ahead: Cookie dough can be made 1 month ahead; freeze instead of chilling. Cookies can be baked (left undecorated) 2 weeks ahead; wrap tightly and freeze.
---