Italian Pizzelle Cookie Recipe by Bella Gluten-Free
Traditionally you use anise extract a licorce flavoring. I like to use vanilla or lemon extract for a lighter version.
Servings: Makes 24 servings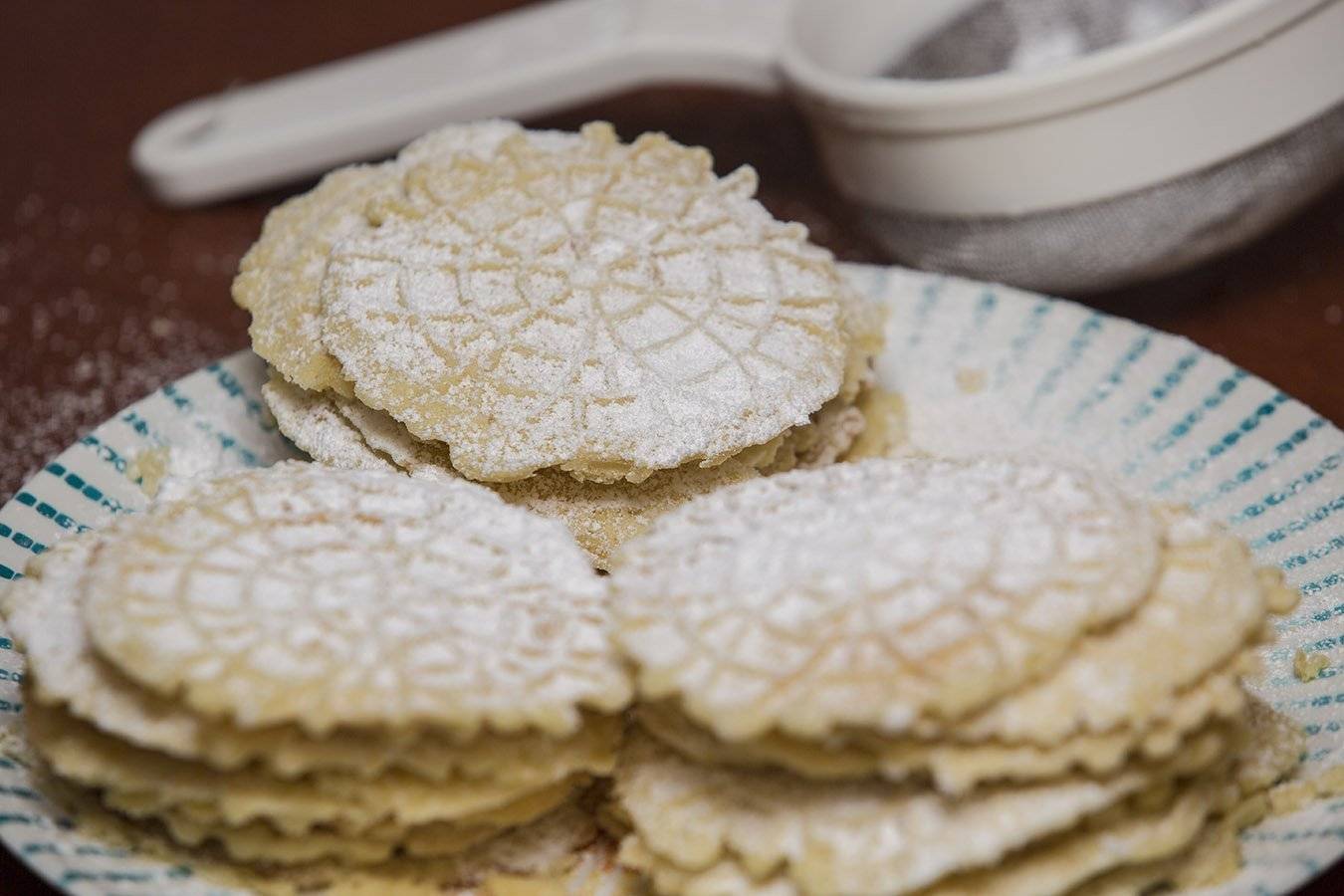 1 1/2Bella Gluten-Free All Purpose Baking Mix
2 tsp baking powder
3 large eggs
3/4 cup of granulated sugr
1 TBL extract such as anise, vanilla or lemon.
1/2 cup butter or butter alternative, melted
Confectioner's sugar for dusting
Mix it Up
Warm up a pizzelle press and spray lightly with cooking spray.
In a medium bow,l whisk together Bella Gluten-Free All Purpose Baking Mix and baking powder. Set aside.
With stand mixer or with a hand mixer, beat eggs and sugar together for 1-2 minutes.
On low speed, add vanilla and melted butter to egg mixture in a steady stream and mix for 15 seconds. Add dry mixture to wet and blend just until combined. Your batter will resemble a sticky dough.
Using 2 spoons form a pecan size dough ball and add to the grid of the hot press. Repeat. Close press and cook for about 1 minute or until light indicated cookies are done. Lift corner of the pizzelle with a rubber spatcula and transfer to a plate. Lightly dust with confectioner's sugar. Pizzelle cookies can be stored in an air tight container for several weeks.
---