Cardamon Almond Cookies Recipe by Bella Gluten-Free
Delicious gluten-free cookies make great holiday gifts for all your gatherings.
Servings: Makes 36 cookies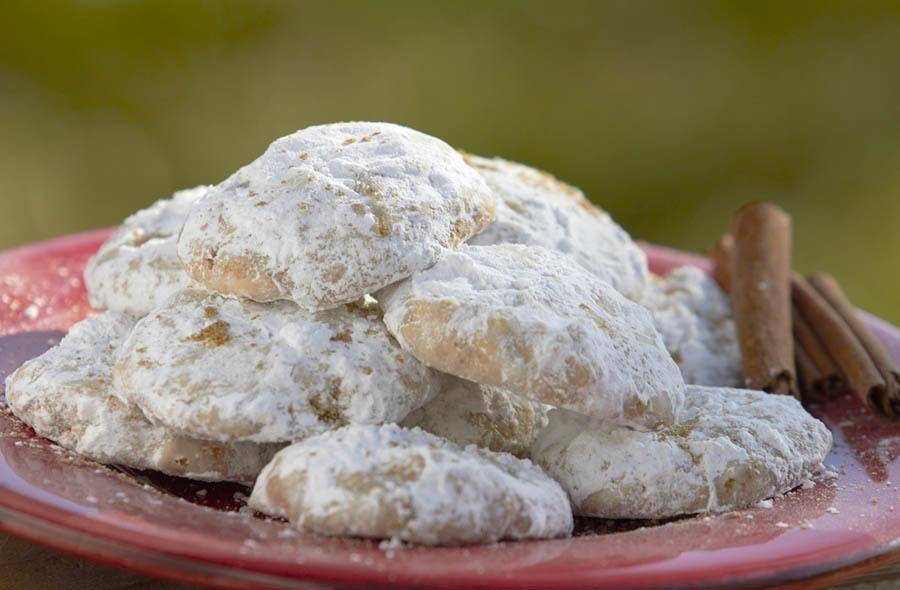 1 cup butter or butter alternative
2 cups Bella Gluten-Free All Purpose Baking Mix
1/2 cups confectioner's sugar (plus 1 cup for rolling)
1 cup almonds, pecans or walnuts, chopped finely
1 tsp cardamom, ground
1/2 tsp cinnamon, ground
2 tsp almond extract
1 tsp vanilla extract
Mix it Up
Prepare 2 baking sheets lined with parchment paper and preheat oven to 350 degrees.
Combine Bella Gluten-Free All Purpose Baking Mix, spices, and sugar and whisk to blend.

Beat butter and extracts for 3 minutes.

Chop nuts in a food processor or spice mill until you have a coarse meal.

Add dry ingredients and nuts to butter and combine just until incorporated and dough forms.Refrigerate dough for 30 minutes.

Scoop a rounded TBL of dough and roll into a ball. Bake for 12-15 minutes until cookies are a light golden brown. Roll warm cookies in remainder of confectioner's sugar and let cool on rack.
---