Pumpkin Spice Cake Recipe by Bella Gluten-Free
Make muffins, bundt cake or a 2 layer cake with frosting.
Servings: Makes 16 servings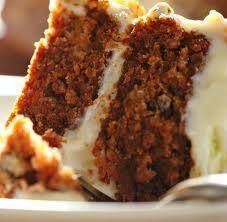 3 cups brown or palm sugar
1 cup vegetable oil
4 eggs, lightly beaten
16oz canned pumpkin, unsweetened
3 1/2 cups Bella Gluten Free All Purpose Baking Mix
1 t salt
2 t baking soda
1 t baking powder
1 t nutmeg
1 t allspice
1 t cinnamon
1/2 t cloves
Favorite Additons (optional):
Add 1/2 to 3/4 cup of the following:
Chopped Nuts
Chocolate Chips
Raisins or Currants
Mix It Up
Lightly grease 2 9x5 loaf pans, 18 muffin tins, 1 large bundt pan or 2 10" layer cake pans. Preheat oven to 350 degrees.
In a large bowl blend together sugar and oil. Stir in eggs.
In another bowl, whisk together
Bella Gluten Free All Purpose Baking Mix, salt, baking soda, powder and spices. Add wet into dry and mix just until well blended. Divide batter evenly amongst pans and bake for 50-55 or until firm to touch and tester comes out clean.

Remove from pan, let cool and frost with your favorite buttercream if desired.
---