Multigrain Waffles with Eggs Benedict Recipe by Bella Gluten Free
Just add some buckwheat flour and flax or chia seed to our waffle recipe mix and top it with a ham, spinach and a poached egg, and you'll have a well balanced meal that will have everyone smiling.
Servings: Makes 6 servings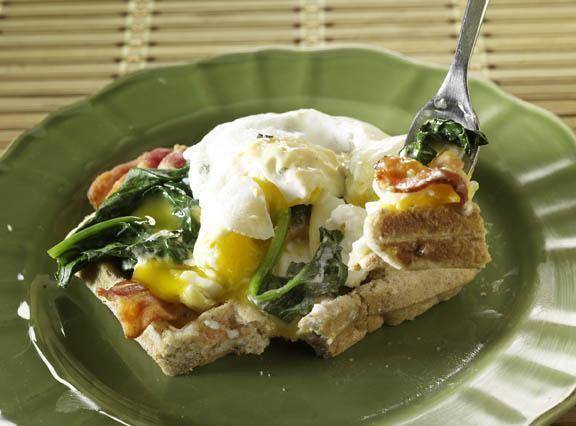 1 cup Bella Gluten Free all Purpose Baking Mix
¼ cup buckwheat or sorghum flour
3 TBL ground flax seed meal
1 tsp gluten-free baking powder
1/2 tsp gluten-free baking soda
1/4 tsp salt
1 TBL sugar or honey
3 TBL melted butter, butter alternative
2 eggs, separated or flax seed meal egg equivalent
1 cup water, milk or milk alternative
Mix It Up
Preheat and light grease waffle maker.
In a medium bowl, whisk together dry ingredients.
In another bowl, whisk together cooled butter, room temperature eggs, water or milk/alternative and sweetener.
Add egg mixture to dry a little at a time until well blended.
Pour 1/3 cup of mixture over preheated and greased waffle grid. Close lid and cook until both sides are golden brown. Repeat.
Add lightly sauted spinach and or sliced ham and a poached egg to top of waffle. Serve with warm syrup or a side of hollandaise sauce.
---