Lemon Blueberry Scone Waffles by Bella Gluten-Free
Servings: Makes 3 Waffles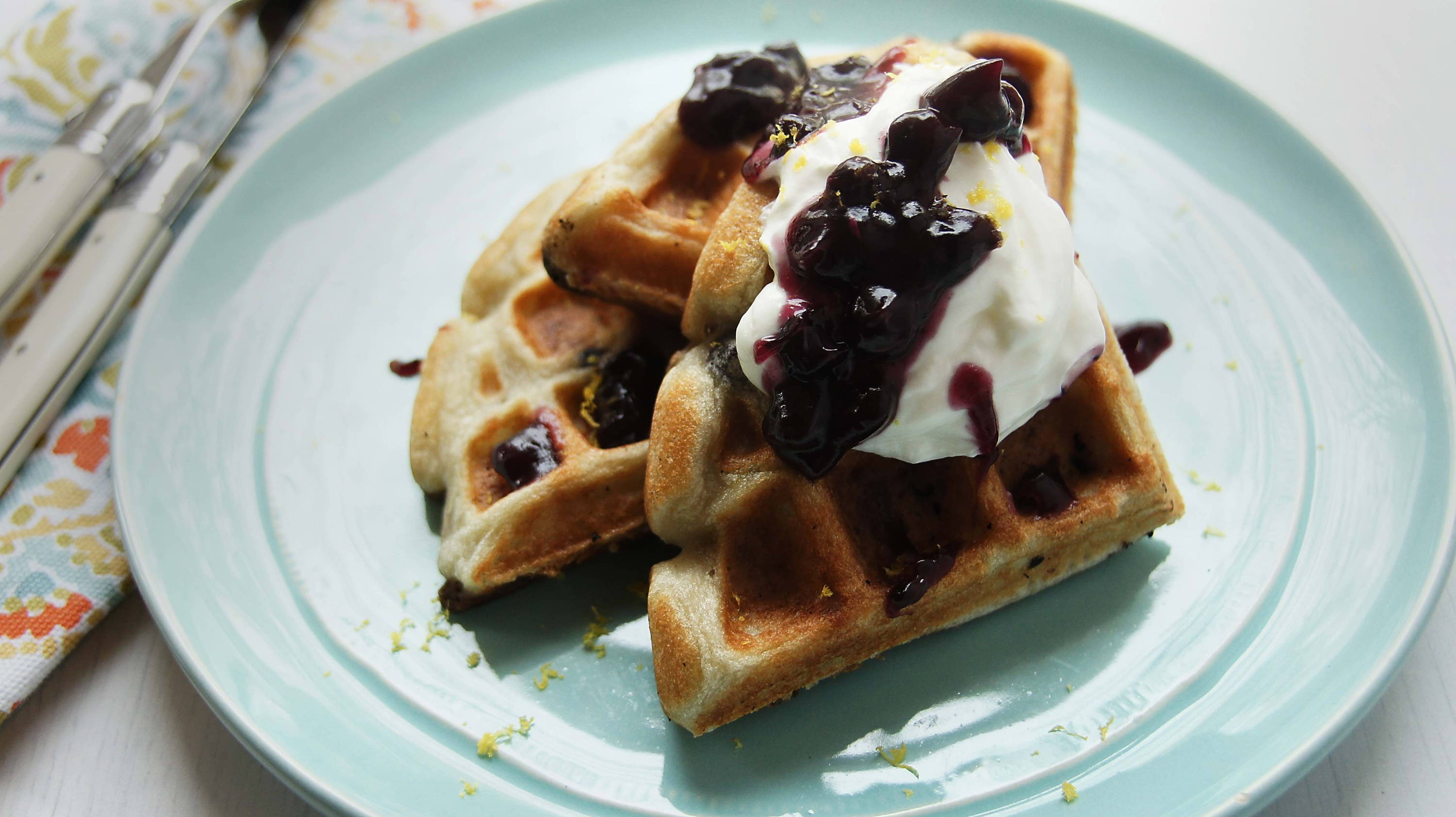 Turn on Belgian waffle maker and spray each side with cooking spray, to grease well.
In a large mixing bowl, combine all ingredients as directed on Yummy Blueberry Scone Mix plus the extra ½ cup milk and the lemon zest. Stir well to combine all ingredients. You should have a smooth, silky batter as you would for a pancake batter. If you find it still too thick to pour, add a bit more milk.
Pour batter into the warm waffle maker and cook until golden brown.
Spray waffle iron with additional cooking spray before pouring the batter for the next waffle.
Repeat this process until all waffles are made.
To serve; cut waffles into quarters and layer on a small plate. Top with a dollop of Greek yogurt and blueberry compote. Sprinkle a bit of the reserved lemon zest over top of waffles and serve straight away.
---